yuko
REM cooking
Wed, 04/22/2009
Having been sick for roughly 2 weeks now, I was visiting with my mother for some much needed convalescence. Around 4 AM one night, we were roused by the smoke detector going off intermittently. It continued to do so, at random intervals, for the next 15 hours. Yuko and John stopped by to eat dinner with us the following night, and John was kind enough to take a look at the smoke detector (he is a pretty handy guy and could probably build a house using only three of the fingers on his right hand).
AAAAAAAAAA
Tue, 04/21/2009
Ananth went and got himself sick again. That's it, I'm staging a coup.
Or maybe I'll play more Zelda: Wind Waker.
These decisions are difficult ones.
... ... ...
Phoenix Down shirts are still on sale, if you are into that sort of thing.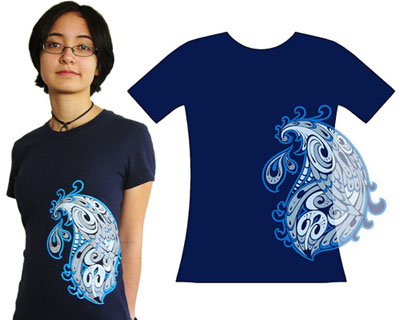 On the subject of selling things, there's also some assorted pins and prints over at my Etsy shop.
you were boat-adopted
Thu, 04/16/2009
ananth's tennessee plague
Mon, 04/13/2009
get ripped quick
Wed, 04/08/2009
Very seriously, this is a near-direct transcript. I don't know why the dude decided I needed to know his exact age. Weekends at the mall: everyone is in high school.
give or take ten years
Mon, 04/06/2009
I, uh, wasn't quite sure how to feel about this when Yuko did it. I'm glad she can get some use out of my face, I guess.
I'm not sure how much the ladies can relate, but some of you dudes probably can ... shaving is a constant losing battle for me. It only takes me a day or so to grow stubble back in, which is why I appear in Johnny Wander as such.
My mother hates it! When she's visiting, she's usually happy with my appearance for about 1 hour every 3 days or so. I just gave up years ago.