yuko
OH MAN we cameo'd in Questionable Content! Check it out! Hahaha, Yuko looks mega cute and my sideburns are sufficiently large. Thanks Jeph!
john sets more things on fire
Wed, 04/29/2009
(Quick note: Phoenix Down shirts shipped today! Sorry for the delay!)
Yuko's birthday was on Saturday! She had a small group of people at the last minute. Everyone ate beef curry, and then she made them drink and watch Twilight (possibly the only way to get through that movie). By the way, that's Jamie in the first panel - he reviews a number of things over at Angry Zen Master, and he's also the illustrator for Erfworld, one of Time Magazine's 2007 graphic novels of the year. Anyway!
the thought that counts
Mon, 04/27/2009
Man, you fellas are really on about this curry thing. I'm going to be honest, the Chicken-And-Pumpkin curry wasn't nearly as good as the beef curry I usually make. So, I'm just going to give you the regular beef recipe. Really. It's so much better.
I make regular Japanese-style curry. It's what my folks make, and it's the only variation of curry I know how to do. If you're going to make Japanese style curry, this is really all you need:
REM cooking
Wed, 04/22/2009
Having been sick for roughly 2 weeks now, I was visiting with my mother for some much needed convalescence. Around 4 AM one night, we were roused by the smoke detector going off intermittently. It continued to do so, at random intervals, for the next 15 hours. Yuko and John stopped by to eat dinner with us the following night, and John was kind enough to take a look at the smoke detector (he is a pretty handy guy and could probably build a house using only three of the fingers on his right hand).
AAAAAAAAAA
Tue, 04/21/2009
Ananth went and got himself sick again. That's it, I'm staging a coup.
Or maybe I'll play more Zelda: Wind Waker.
These decisions are difficult ones.
... ... ...
Phoenix Down shirts are still on sale, if you are into that sort of thing.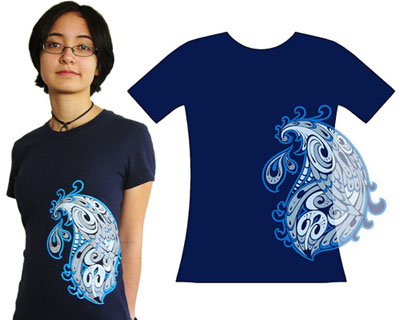 On the subject of selling things, there's also some assorted pins and prints over at my Etsy shop.
you were boat-adopted
Thu, 04/16/2009